OK, I know you all wonder
"What can I get Brian?"
Well here it is, my favorite magazine.
Subscriptions are now available in the United States.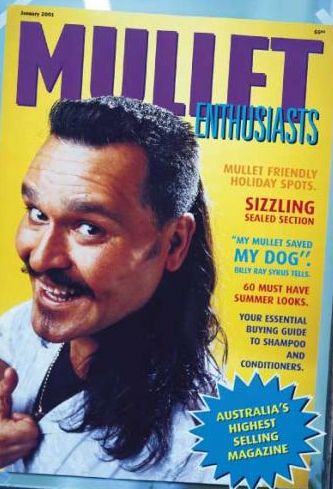 posted by One Man's Struggle To Take It Easy @ 10:04 PM,

2 Comments:
OK, what's scary about this post is the fact that it reminds me of what Logan asked me the other day. He came to me and asked if he could get a mullet. I asked him if he know what a mullet was and he said that it was a haircut with long hair. It just goes to show you that what goes around comes around in all aspects of life, including fashion and hairstyles.

S

At 9:49 AM, said...
Links to this post: