MY DARK TAN

Monday, April 04, 2005
I am sick and tired of
getting crap for being soDark.
I am deciding to
share the secret to how
it is I get such a dark tan.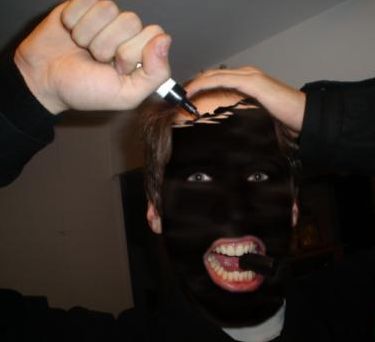 A tip is if you want to do
the whole body get more
than one sharpie!
posted by One Man's Struggle To Take It Easy @ 10:05 PM,

2 Comments:
At 10:07 AM, said...

At 9:22 PM, Brian and Rachel said...
Links to this post: