OK, so I got a call from a local DJ on Tuesday and he asked if I could do a cater on Saturday for the Diverse City World Tour. I said yes, obvioulsy not for the money, but for my families opportunity to meet and hang out with the bands. So, I know I am selfless aye?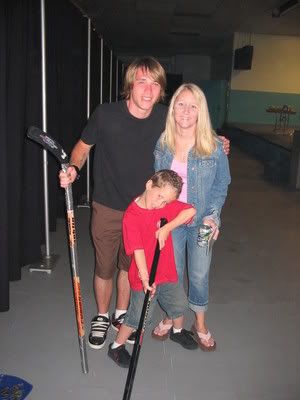 This is Ra and Ja with Jason the lead singer from Hawk Nelson, I have to say he was a very awesome guy! Hung with the boys all night, which is a feat in it of itself.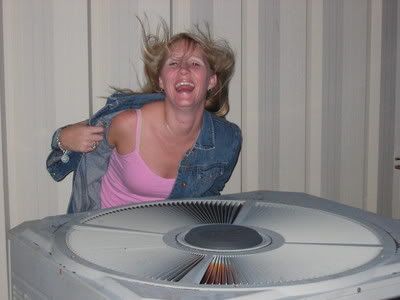 Yeah I think the whole celebrity thing is starting to get to Rachet, either that or the moving.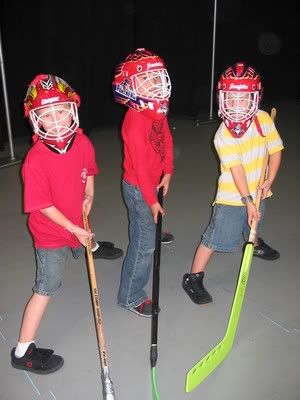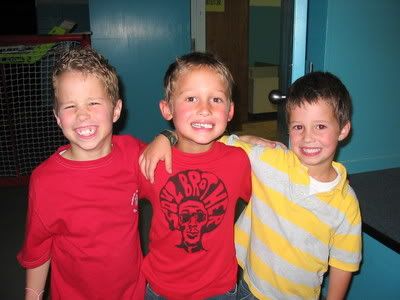 These are the boys with the only true celebrity, Toby Mac's son Truid.
posted by One Man's Struggle To Take It Easy @ 10:39 AM,

2 Comments:
Great pics! I heard from Rachel that Jason was a very nice guy, played a lot with the boys. Your sexpot Rachel looks HOT ;)
Links to this post: