Just when I feel like the world is spinning out of control my angel steps in and keeps me grounded. Yes I have an angel. My angel is compassionate, caring, sincere, tough, selfless, loving, giving, sensible, confident, affectionate, and GORGEOUS!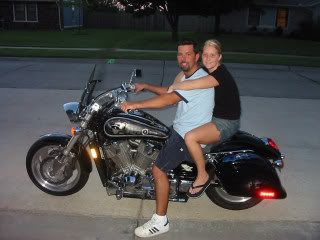 I am busted yes it is my beautiful wife. I know that she has been through a ton with this move, yet she keeps returning to God and His Word for wisdom. She amazes me with how strong and how selfless she is. I just wanted to say to her and the world I AM BLESSED AND LOVE HER SO MUCH!
posted by One Man's Struggle To Take It Easy @ 6:59 PM,

2 Comments:
At 9:07 AM, Brian and Rachel said...

At 4:52 PM, said...
Links to this post: